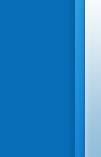 Welcome to my website!
In this website it is possible to know Sr. Mary Anne Nwiboko DMMM a Catholic Missionary Nun who has dedicated her life to faith and music as an instrument for evangelisation.


English version.


Benvenuti nel mio sito!
In questo sito è possibile conoscere la storia di Suor Mary Anne Nwiboko, una giovane Suora Missionaria che ha dedicato la sua vita alla fede ed alla musica come strumento di evangelizzazione.


Versione Italiana.